< Return to news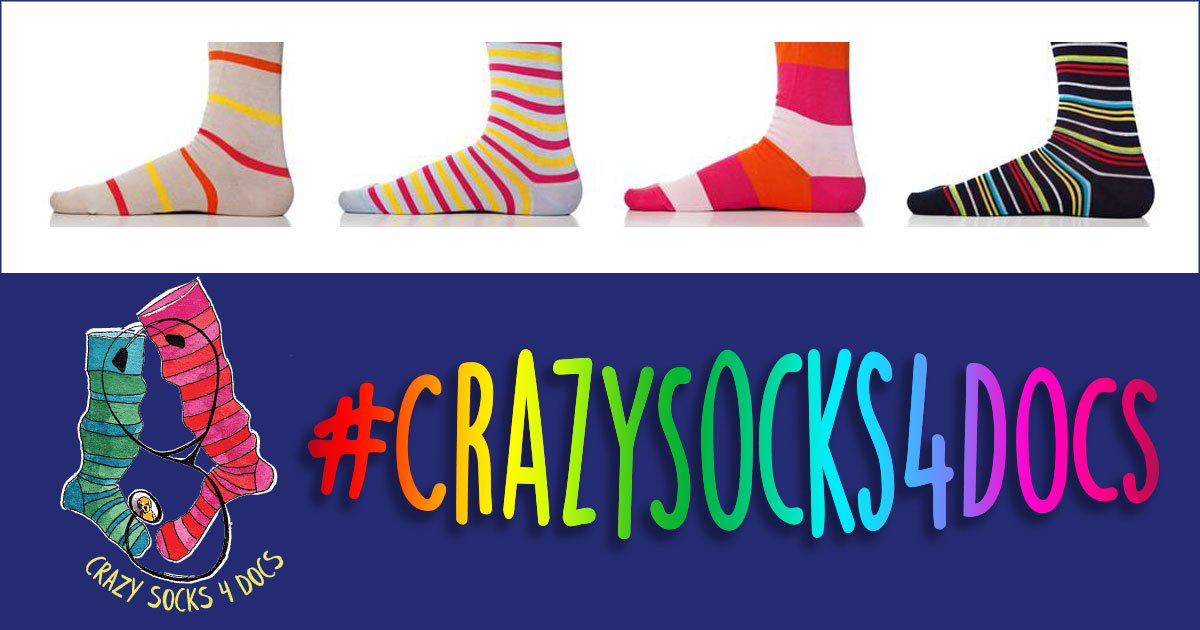 Raising awareness of mental health for our medical community
4 Jun 2020
Friday 5th of June is CrazySocks4Docs day.
For those who have never heard of it, CrazySocks4Docs is a world campaign started in 2017 by Dr Geoff Toogood, a Melbourne Cardiologist who has championed mental health support for doctors and health professionals after his own battle with mental health illness.
It's encouraged to don your craziest socks in both solidarity and a bid to raise awareness of mental health in the medical community. It's about normalising the conversation and creating a safe space to do it.
How did this all start…
Dr Toogood tells the story that when he was suffering from severe depression, he would buy bright-coloured socks in a small effort to cheer himself up.
The CrazySocks4Docs day came out of response that  Dr Toogood experienced when he wore odd coloured socks to work – after his  puppy, Sammy had eaten all his socks apart from two odd socks. The talk behind his back was he was failing again, but in reality he was well. Rather than start a discussion about was he ok, he heard of behind the scenes whispering. He started the day as an attempt to address the stigma and to make it ok for a Doctor not to be ok.
No matter who you are, anyone can get involved and enjoy the day.  Show your support for this great cause, by wearing your most  flamboyant socks in the name of health professional's mental health this Friday. Take a picture of your socks and post it on your social media accounts – lets show our support!
#CrazySocks4Docs
For those needing independent support: